Plug-in vehicles are dominating the Chinese Auto market, as shown in new data.
Even with China's current situation with Covid lockdowns, Plug-in vehicles are dominating the Chinese auto market. According to EV Volumes, The sales volume for China is 472 868 units (BEV & PHEV) which is an increase of 114% in comparison to March 2021. The global total stands at 866 000 units in total, which is the 2nd highest monthly ever, after December 2021 (944 k).
Plugin Vehicles accounted for 26% of China's market share, of which 21% was fully BEVs (Battery Electric Vehicles.) Globally, the March growth rates are +9% for Europe, 33% for US and Canada, and 114% in China. According to a data from Cleantechnica, here are the list of the Top 20 Plug-in Vehicles in China as of March 2022: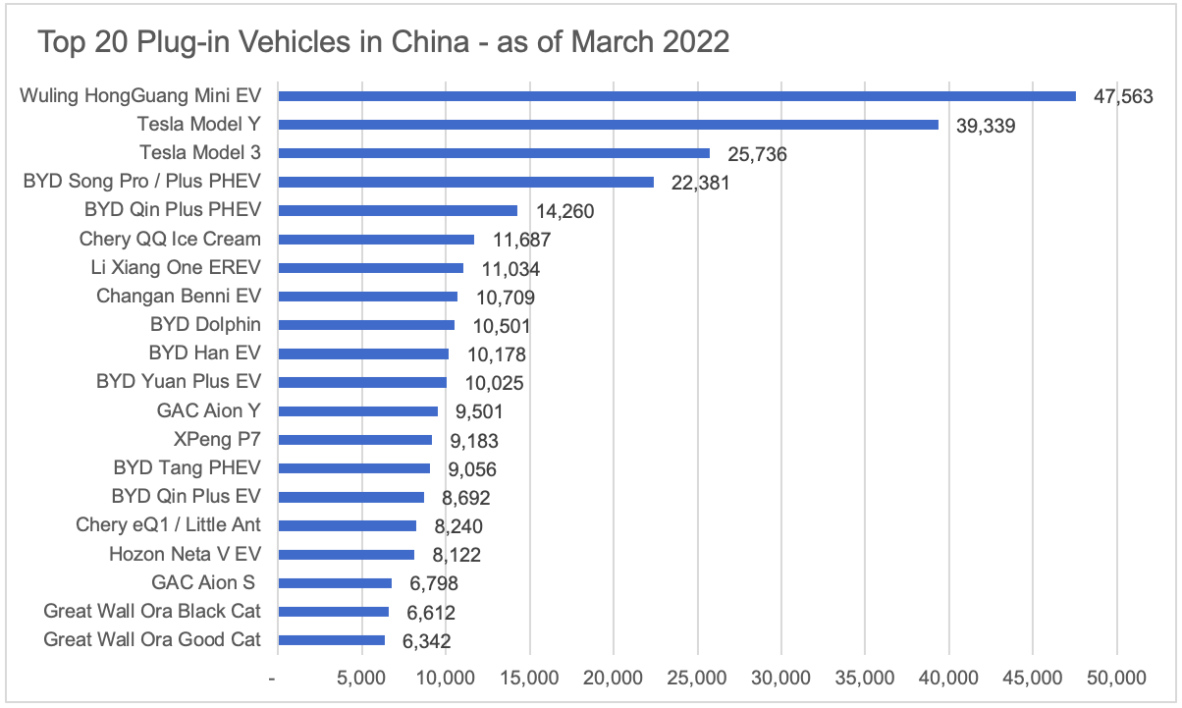 As we look at the chart, it shows 80% of the list are fully electric Vehicles. Within the top ten, there are Tesla Model Y, Tesla Model 3, Chery QQ Ice Cream, Changan Benni EV, BYD Dolphin, BYD Han EV. On the top of the list is the Wuling HongGuang Mini EV. 
If this continues, we can expect a BEV-based Chinese market by 2025.